Features our Customers Love
Check out some of our most popular features or see all features
Custom Assessment Areas
Group ZIP codes or other standard geographies, specify a radius, or draw an area to create a customized assessment.
*some calculation limitations apply
Map Your Data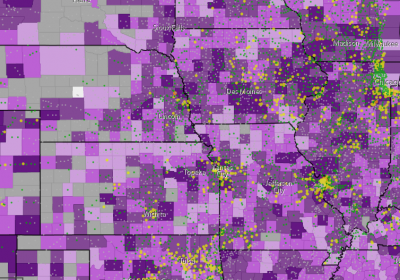 Integrate data in CSV, KML/KMZ, or shapefiles formats into the Map Room. Use the map editing tools to create a custom map using your data.
Data Visualization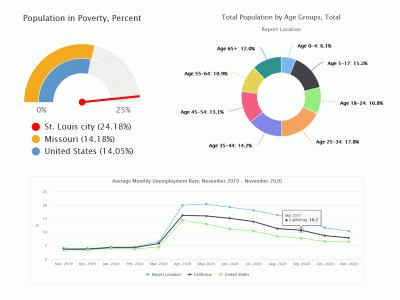 Use SparkMap's charts, graphs, dials, trend graphs, and maps to enhance and validate your story.
25,000+ Mappable Layers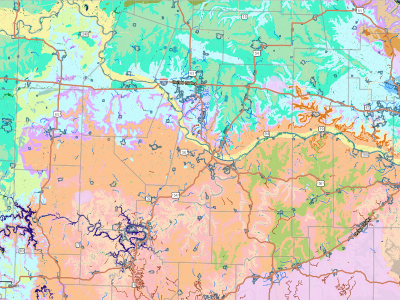 Search and overlay information from a broad library of data sets, explore the maps, and share with others.
DATA SOURCES
e.g. U.S. Census Bureau
REPORT INDICATORS
e.g. Change in Total Population
MAP LAYERS
e.g. Households Living Below the Poverty Level, Percent by County, ACS 2014-18
SparkMap is used to support
healthcare

and

health systems

.
Some of our subscribers include:
Healthcare consultants
Community benefit professionals
Hospital systems
Doctors and nurses
Health data analysts
Healthcare associations
Public health professionals
Federally qualified health centers
Public health faculty
Other health related organizations
SparkMap provides professionals working in
communities

,

nonprofits

, and

government

with the tools they need.
Some of our subscribers include:
Economic development groups
Nonprofit organizations
Grant writers and consultants
Evaluators
Government agencies
Community development professionals
Community development finance institutions
Food banks
United Way agencies
Philanthropies
Social entrepreneurs
Teachers
SparkMap means
business

.
Many of our business-minded subscribers come to us from:
Financial services
Mortgage lenders
Farmers and ranchers
Commercial property and real estate agents
Broadband and internet service providers
Entrepreneurs
City governments
Environmental engineers
Agriculture associations