Get started with resources that use real-time and national secondary source data to highlight the impact of COVID-19.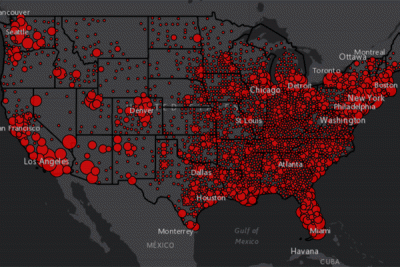 National COVID-19 Dashboard
The National Covid-19 dashboard provides a snapshot of COVID-19 cases across the nation as well as vulnerability indicators for counties. Use the tabs at the bottom left of the dashboard to navigate between the maps and the various indicators.